Introduction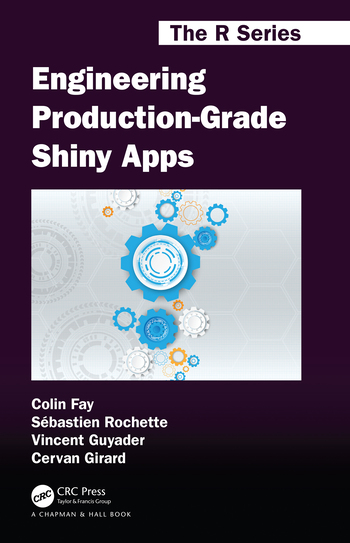 Welcome to "Engineering Production-Grade Shiny Apps" by Colin Fay, Sébastien Rochette, Vincent Guyader and Cervan Girard.
This book is available in print, published in the R Series by Chapman and Hall/CRC.
You can grab a copy on routledge.com.
The online version of this book is free to read here (thanks to Chapman & Hall/CRC), and licensed under the Creative Commons Attribution-NonCommercial-ShareAlike 4.0 International License.
---